Billy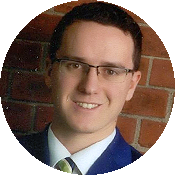 Billy Peterson is originally from Wareham, MA, but has been in Western Mass ever since graduating from Springfield College. His radio journey has brought him as an intern to 1450 AM The Hall and Mix 93.1 FM in Springfield, and 1420 AM WBSM in Fairhaven, Mass. Billy is enjoying his first professional job in radio, co-hosting The Q 99.7 Morning Show (Weekdays 6-9am).
When not on the radio: Billy likes to run with his girlfriend, play hockey, and cheer for his favorite Philadelphia sports teams.
Favorite Foods: Pizza, steak, buffalo chicken...(I will put hot sauce on anything)
Favorite Q artist: Switchfoot
Favorite Bible Verse: Philippians 4:19; "And my God will supply every need of your according to His riches in glory in Christ Jesus" (ESV)
Email: bpeterson@theQ997.com
Springfield, MA

Sunny intervals

High: 70°F | Low: 45°F
Hope For Today
9-22-18

Psalm 31:8 (TPT)
You have kept me from being conquered by my enemy;
you broke open the way to bring me to freedom,
into a beautiful, broad place.