Give Early And You Could Win!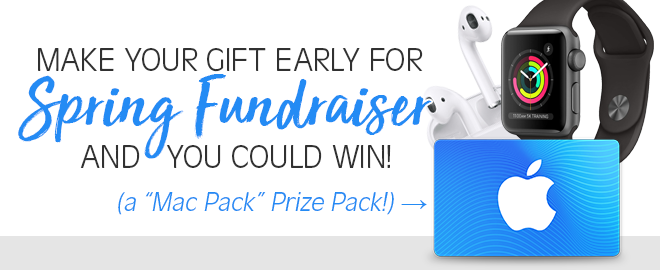 Nearly 15 years ago, God gifted the Greater Springfield area with it's very own local community station…The Q 99.7! It's only here to this day because friends like you faithfully give to keep it on the air and strong.
If you believe in the message and want to reach as many people as possible, then would you consider giving to keep us on the air? It's vital that you do that right now, rather than putting it off.
And if you do give now, you'll be an instant finalist to win a "Mac Pack" which includes an Apple Watch, AirPods, and an Apple gift card!
Consider joining "Club 360" ($30/monthly or $360) … or any amount God lays on your heart.
No gift is too small or too large and ALL gifts go to help us launch into a successful Spring Fundraiser!





To enter to win the "Mac Pack" without giving please send your contact info to us via snail mail:
Mac Pack
C/O The Q 99.7
335 Walnut Street Ext
Agawam, MA 01001
*** Click Here for our Contest Rules
Hope For Today
10-20-2021

You light a lamp for me. The Lord, my God, lights up my darkness. Psalm 18:28