Leslie Webster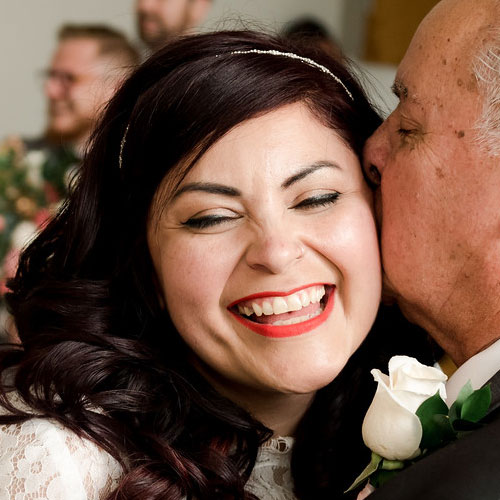 IMPORTANT UPDATE: Leslie is currently on an extended maternity leave and plans to come back soon.
Me: I'm half Guatamalan and a fourth generation Mexican... Either way, I love beans!
Mi Familia: My entire immediate family lives deep in the heart of San Antonio, Texas. That's where I was born and raised.
I have 3 older brothers and 2 older sisters and I'm the aunt of 8 nieces and nephews.
Work Historia: I've worked at Starbucks Coffee 5 years and now I get to retire from the coffee industry to pursue what God made me to do! This is how it all went down.... I started off volunteering at WAY-FM in Nashville and that's where I met Nate Thomas and Jayar.
From there, I moved to my first part-time radio gig in Florida and now here! It's been a huge honor to learn from both Nate and Jayar, so that's what I'll continue to do.
My job here at The Q 99.7 FM is the first full-time radio gig I've ever had! It's a dream I never thought would come true while scrubbing toilets, but God has proven to be 100% faithful.
Favorite Quote: "Never, Never, NEVER give up!"- Winston Churchill
Email: leslie@theq997.com
Springfield, MA

Sunny intervals

High: 70°F | Low: 39°F
Hope For Today
10-23-19

The Lord is my shepherd; I have all that I need. Psalm 23:1