Event Request
If you're interested in having The Q 99.7 be a part of your event, please read the following material and fill out the form below. Thank you so much!
The Q 99.7 offers the following for event appearances:
DJ Appearances/Staff/Volunteers
Booth/Tent Set up
Prize Wheel Incl. giveaways
Sound System
Emcee
Note: If you would like the Q to Emcee a portion of your event, we will need to be notified in advance along with all details and expectations.
Event Participation Requirements
*The Q 99.7 has a 2-hour maximum not including set up and break down time
*We cannot guarantee specific DJ's at events but will do our best to accommodate requests

Required Donation For Event Appearance: $400
*Donations must be received up front and before all event appearances

Promotion:
*As a "Thank You" for your donation to have the Q present at your event, The Q 99.7 will also create a professional public service announcement called a "What's Happening Mention" that will air two weeks before your event. This PSA will promote your event, be 30 seconds in length and will air 2-3 times per day, Monday-Sunday. In addition, your event will be listed as a featured event on the Q 99.7 What's Happening Page at www.theq997.com and listed on The Q 99.7 Facebook Page events.
Important:
*The Q 99.7 asks for donations per hour in support of the ministry, as well as for costs associated with each appearance including staff time, volunteer recruitment, planning, resources, and promotional giveaways.
*If your event time frame is beyond the 2-hour maximum, please make appropriate arrangements in your programming and schedule to allow the Q 99.7 Street Team to conclude and pack up to leave the venue as to not disrupt your event
*Please submit your event request with as much advance notice as possible due to our busy schedule.
Hope For Today
5-22-22

Now faith is confidence in what we hope for and assurance about what we do not see. Hebrews 11:1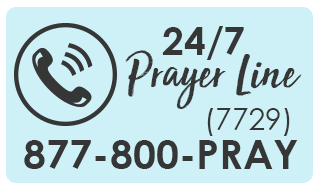 12:39am

For God Is With Us

For King & Country

12:35am

Walking Free

Micah Tyler

12:31am

Holy Spirit Come

Patrick Mayberry