Welcome New Listeners!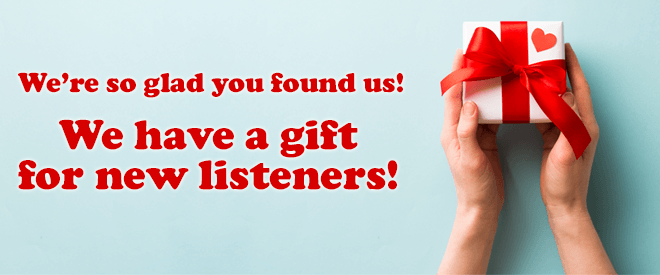 Have you recently discovered the Christmas music on The Q 99.7? We're glad you're listening! And we want to send you a Christmas gift, just as our way of saying thanks for checking us out. Simply fill out the quick form below and we'll send you your gift. No strings attached! We just ask that you are indeed a NEW LISTENER (you just discovered us in the last few months or less).
And Welcome to The Q 99.7 Family! Your Local Choice For Hope, Encouragement, and Christmas JOY!
Please note: all gifts will be mailed out, so your accurate information is very important. Please only ONE ENTRY per household.
Your information will be kept private and in house. Never shared or sold! We value your privacy.
General contest rules can be found here.
Springfield, MA

Sleet

High: 43°F | Low: 32°F
Hope For Today
11-19-19

See, God has come to save me. I will trust in him and not be afraid.The Lord God is my strength and my song; he has given me victory. Isaiah 12:2 NLT